Foot Mapping Solutions
Tekscan offers standard and customized solutions built on our foot mapping technology that help you drive success in your retail outlets. Tekscan's systems quickly capture static and dynamic measurements for foot function assessments, arch characterizations, in-sole recommendations, peak pressures locations and assessing stability.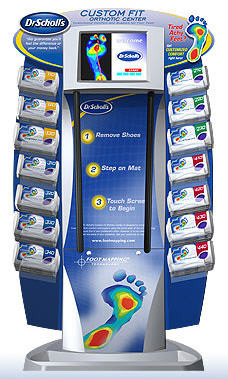 The Custom Fit Orthotics kiosk that Dr. Scholl's and Tekscan worked together to develop.
Learn more about how Tekscan can help you:
Increase leads and contacts
Capture customer information for marketing campaigns & cultivating relationships
Increase orthotic sales
Provide an engaging & interactive customer experience
Distinguish your retail outlet from the competition
Tekscan and Dr. Scholl's® (Bayer HealthCare LLC ) worked together to develop a solution for providing a compelling and meaningful customer experience that helps consumers select an appropriate orthotic for their needs, while at the same time educating consumers about their feet. Click here to learn more about this collaboration. We are eager to help you achieve your goals!
Branded Custom Solutions
Dr. Scholl's is just one example from our portfolio of branded retail solutions. Let Tekscan help you create a foot assessment system that incorporates your logo and brand elements. Our team of software and hardware engineers will work with you to design a system to engage and educate your customers.
Standard Pressure Measurement Platforms
Tekscan has several standard platforms to engage and educate users about plantar pressure and foot function.
Custom Hardware Solutions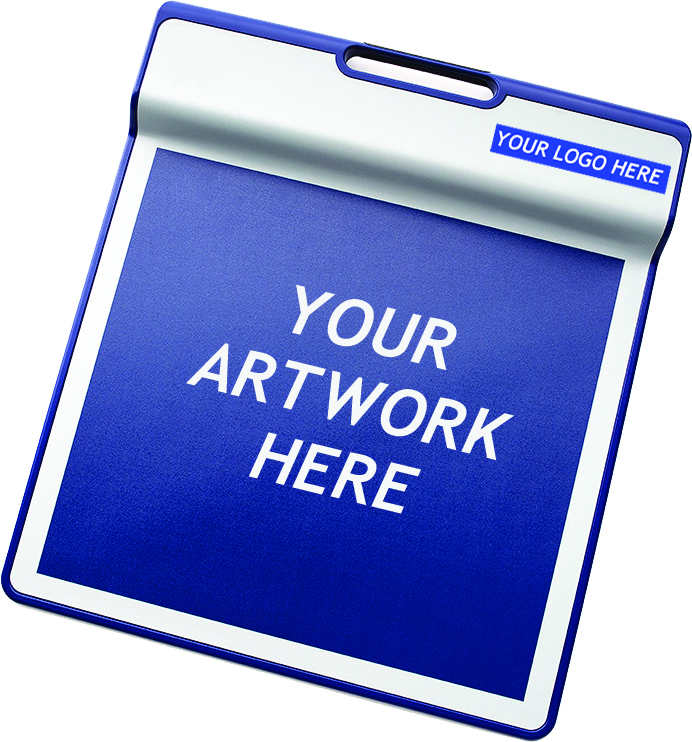 Platforms can be customized to include your logo and branding elements.If you don't see a platform that meets your needs, contact us. We can customize our platforms and sensors specifically for your application. Personalization services to incorporate your branding concepts and logo are also available. We have experience working with all types of companies from large retail chains to equipment manufacturers to hospitals. No project is too large or small!
Custom Retail Software Solutions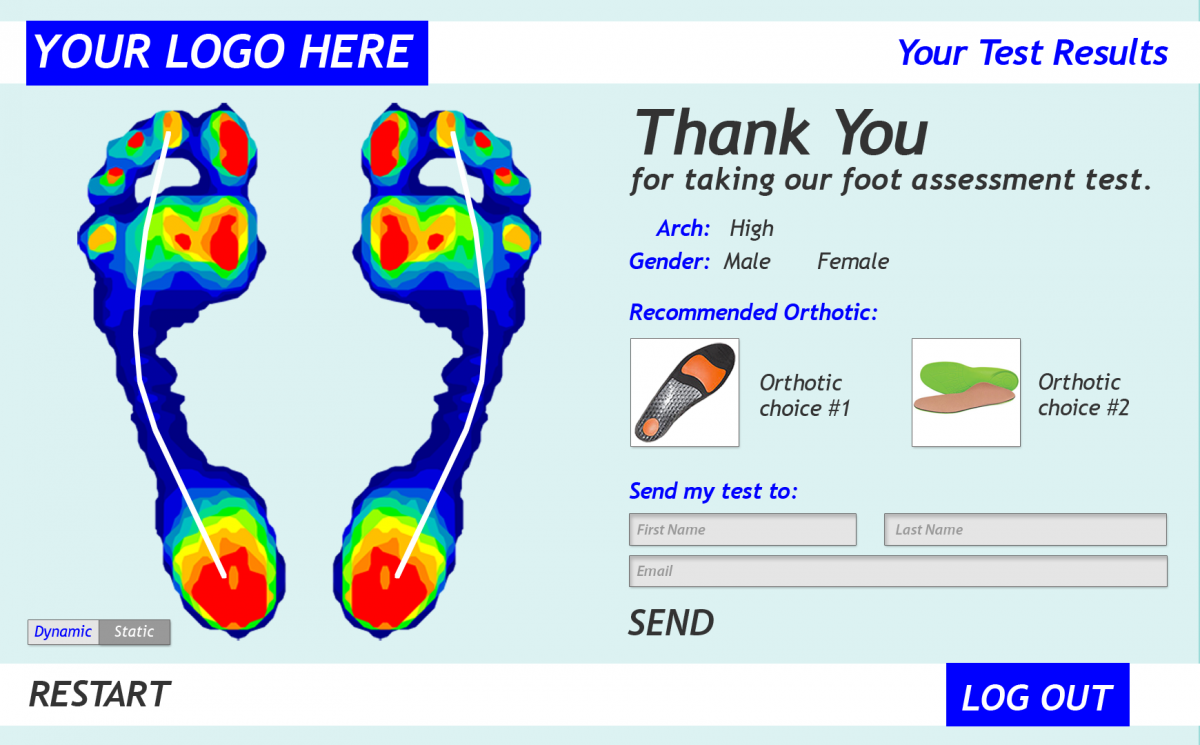 Talk to us to learn about custom retail software options.
With our Software Development Kit, you have the ability to write your own program to extract data collected from our pressure measurement systems.
If you don't have the resources to develop your own software, we can do it for you. Our software engineers and user interface designers can work with you to create a custom retail software solution. Let us know how we can help you!
Applications
Tekscan's standard offering pressure measurement systems have been used in a variety of applications for plantar pressure and foot function assessments. Whether you are looking for a way to increase customer comfort with footwear selection or educate your customers about their feet, Tekscan can help.
In our featured application, Tekscan worked with Dr. Scholls to develop a custom solution to help customers choose the appropriate orthotics.