Pressure Sensors and Systems
Our pressure mapping systems measure interface pressure between two surfaces, utilizing a thin and flexible sensor. The resulting data and our analysis tools offer insights to enhance product design, manufacturing, quality, and research.
Tekscan's complete pressure sensor systems combine our sensor technology, electronics, and software to test and map pressure under a wide variety of conditions.
Sensors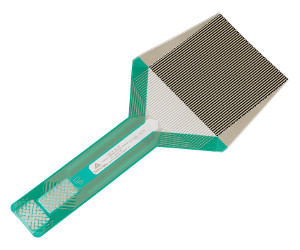 Matrix Sensor
Minimally invasive high-resolution sensor that is thin (0.1 mm) and flexible
Over 200 standard sensors with different shapes, sizes resolutions, and pressure ranges
Customizable to unique form factors and pressure ranges to meet specific applications
Data Acquisition Electronics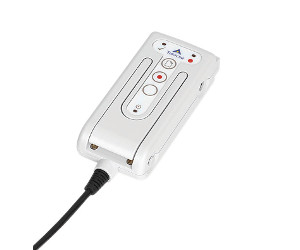 Evolution Handle
Scan thousands of sensing points within each sensor
Data is instantly relayed to the software on your PC via a USB cable
High speed and wireless options available
Software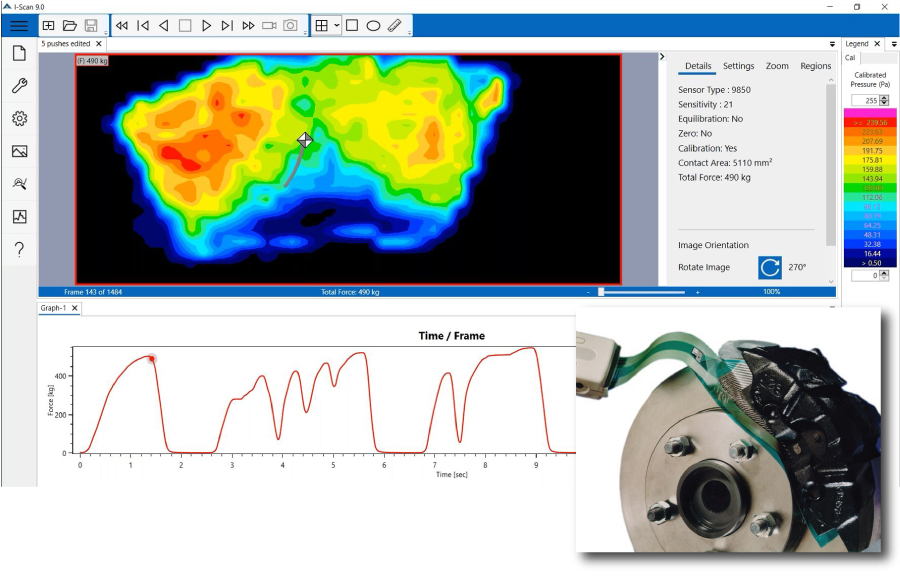 Standard I-Scan software window displaying the pressure distribution across a brake pad and rotor.
Software displays the pressure distribution data, in multiple formats, for superior analysis
Real-time display of pressure sensor data in 2D & 3D
Display peak pressures and center of force
Discuss Your Pressure Sensor Application with an Engineer