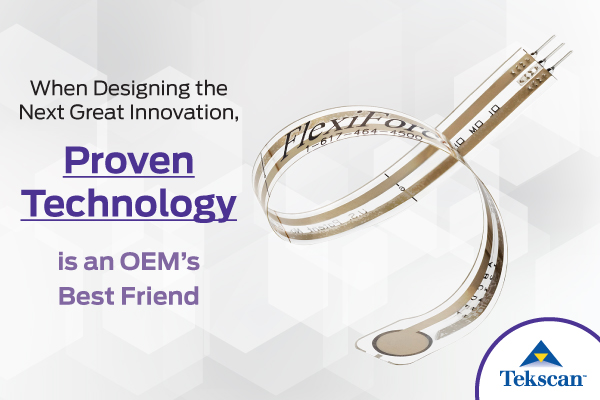 With the increase in demand across industries for user-friendly force-sensitive devices, the spotlight is on printed force sensor technologies. Their thin, flexible, lightweight profiles make them appealing for many types of applications, particularly those involving portable or wearable devices.
With the influx of new players in the sensor market, design engineers need to be mindful of certain performance criteria and tradeoffs when it comes to selecting the right force sensor for a given application.

Force and pressure sensor veterans Rob Podoloff and Ed Haidar of Tekscan will be joined by longtime sensor guru Roger Grace to discuss the pros and cons of various types of force sensors and address common questions and misconceptions around printed force sensors.
Rob Podoloff

Chief Technology Officer; Tekscan, Inc.

Ed Haidar

Applications Engineer & FlexiForce™ Product Manager; Tekscan, Inc.

Roger Grace

President; Roger Grace & Associates