In the past, "Going Green" was something reserved for high-end products.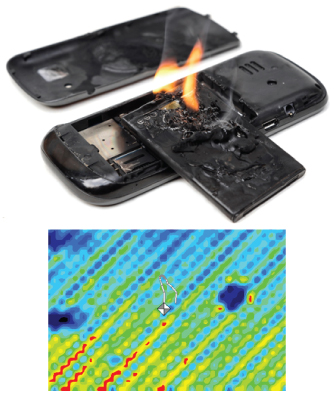 Pressure mapping technology has been used in battery design to determine expansions from repeat charging/discharging cycles.Thanks to growing consumer demands, companies around the world have made significant strides in developing cost-efficient technologies to more responsibly power our daily lives. As prices have gone down on different modern battery & power technologies, design engineers that develop consumer products, vehicles, and other electrically-powered devices, now have a new competitive differentiator to win over customers.
However, to keep these battery & power alternatives affordable, it's crucial for design engineers to be efficient in their design process.
With pressure mapping technology, design engineers of these types of battery and power technologies can obtain a better understanding of how their design will respond to changes in pressure, helping to develop better functioning systems that can be mass produced, and used safely by a general population.
This 12-minute webinar, narrated by Pressure Mapping Product Manager Camilo Aladro, provides a look into how pressure mapping technology is helping uncover insights to solve design challenges, like:
Assessing contact pressure between fuel cell plates
Evaluating physical expansions of Li-Ion and Li-Metal battery designs pre- and post-charging cycles
Improving setup processes for solar panel laminating machines, and more!
---