Tactile sensing technology has long been used by design engineers and clinical researchers to capture pressure-related insights that may not be attained through other testing methods.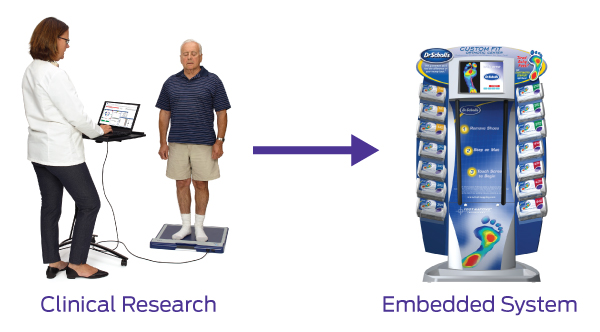 Given the thin, flexible, power-efficient, and customizable properties of force-sensitive resistors – such as the technology produced here at Tekscan – design engineers have a significant opportunity to use this technology as an embedded component to meet the growing demands for smart, sleek medical devices.
In this 17-minute webinar, Tekscan CTO Rob Podoloff shares real-world examples of how design engineers successfully utilized concepts from R&D/clinical research to create a differentiated medical device.
The agenda includes:
An explanation of current medical device challenges design engineers face
An overview of force- and pressure-sensing technologies used today
Detailed examples of real-world R&D/Clinical force-sensitive applications that "Mapped the Path" to an embedded device, tool, or system
Demonstrations of other head-to-toe medical applications and concepts employing force-sensitive resistor technology