Engineers involved in battery and electric vehicle design and manufacturing have common goals: to maximize performance, lifespan, and safety.
Attendees will learn:
Why pressure mapping is a critical step in battery R&D for characterizing volume expansion and improving battery life
How to find the "sweet spot" for battery stack pressure
When to embed force or pressure sensors as a safety component to a battery management system
How the evolution of electric and autonomous vehicles comes with the need to re-think traditional automotive R&D and design approaches, and how pressure mapping offers data and insights to inform design decisions
Presented by: Raul Oreste, Industrial Product Manager, Tekscan
Sign up now for immediate access to this on demand webinar.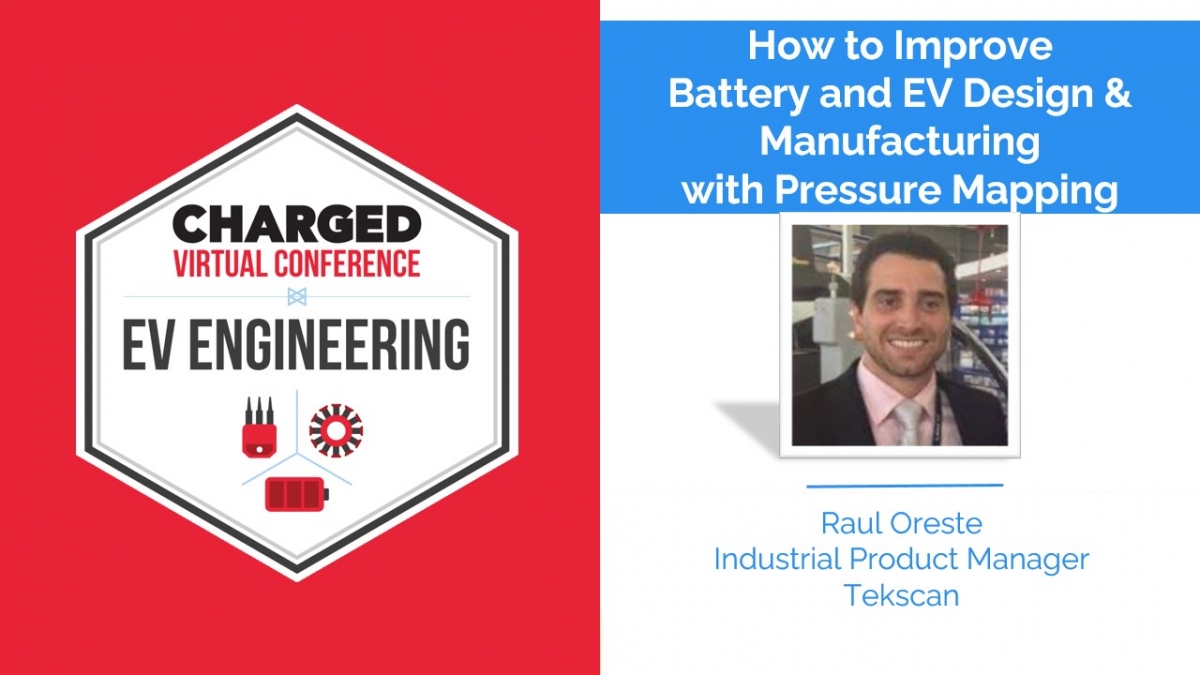 Bonus Q&A Content from the Seminar
Q: What causes of localized battery pressure peaks have you found?
A: So far, our testing has shown that cables attachments to the cell can be a cause for localized pressure. In one of our tests, we noticed that the cable of the charging port was creating a localized point of pressure. Additionally, we noticed that the fixture material that is in contact with the battery cell also provokes localized spikes in pressure. A complaint material between the battery cell and any hard fixture material will help even out the pressure.
Q: Can the cost of the sensor matrix and signal conditioning circuit be brought low enough to make per-cell monitoring feasible in a Battery Management System?
A: To accomplish per-cell monitoring for feedback to the Battery Management System (BMS), systems will utilize embedded sensors called FlexiForce. Tekscan's application engineering team can aid in the circuit design the BMS will use to measure the FlexiForce values. FlexiForce sensors can be custom designed to measure the key locations on the battery identify during R&D testing with the matrix sensor.
Q: Do you recommend any configuration techniques or standard compliant materials to make sure the sensor use doesn't affect the battery performance data with heat absorption or other interference?
A: We haven't encountered any battery performance changes when the sensors are in between. Because the sensor is dimensionally stable and thin it doesn't affect the performance of the battery or its fixture.
Q: How many sensors or how much surface area can you use or capture at once?
A: Our standard sensors have around 2,000 sensing points, but it's possible to make sensors with close to 9,000 points and it's possible to use multiple sensor arrays simultaneously. Sizes vary from 28 x 28 mm to 880 x 570 mm. The larger the sensor, the more you are stretching the sensing points over a large array and getting a coarser pressure map. Our application engineering group can help you select the right sensor for your application or help you design a custom configuration. You can see the listing of our standard sensors.