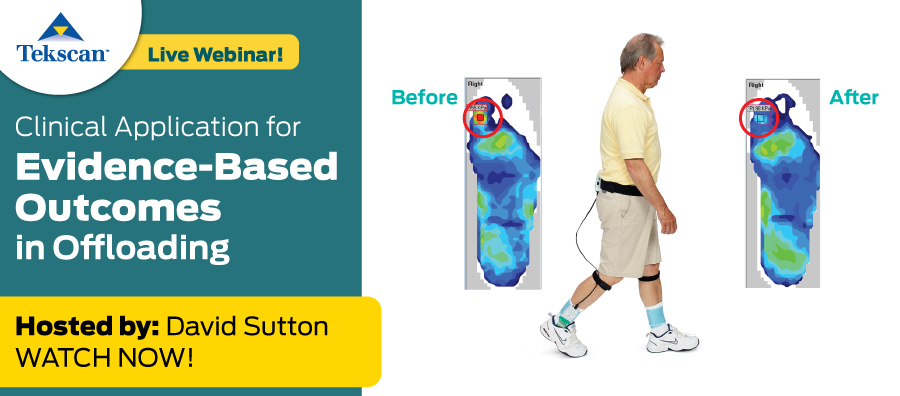 When offloading patients suffering from non-healing ulcers and other complications, every decision you make is critical. Instincts and experience are a major part to your treatment plan, but implementing measures to help understand what's happening within your patient's shoes can provide the verification to ensure success for your patients.
With pressure measurement technology, like the F-Scan™ system, clinicians can measure and track the effects of their offloading measures within the patient's shoe, and help justify your decisions.
In this webinar, David Sutton, a certified pedorthist and clinical advisor, will share a case study covering his strategy for offloading a patient suffering from a four-year reoccurring diabetic ulcer. As you'll find, F-Scan in-shoe technology worked with orthosis treatment to offload the patient and improve their symmetry, leading to a successful recovery.
Register to learn:
How to apply offloading in practice
How in-shoe technology can aid in confirming treatment
A discussion on new guidelines for offloading