Gait labs contain many different types of gait analysis systems and technology including force plates, motion capture, and EMG systems. Tekscan's pressure measurement systems, software, and equipment for gait analysis can enhance your research and evaluations in the gait lab through objective and quantifiable data.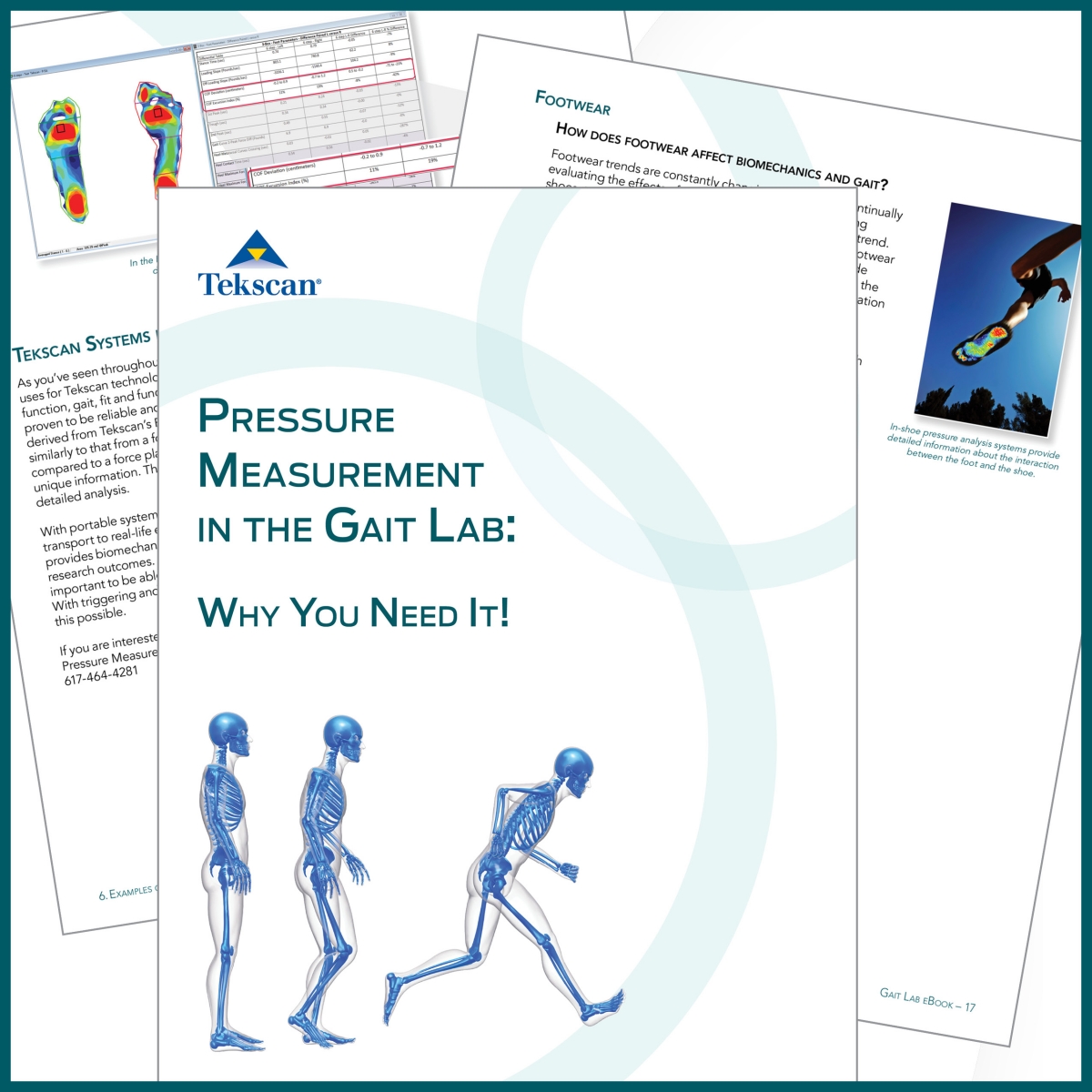 Download the eBook to learn how pressure measurement can complement and synchronize with the existing technology in your gait lab.
Evaluate synchronization techniques for different gait analysis equipment
Read practical research examples
See the unique information presented by these systems
Review the differences between pressure measurement and force plates in gait analysis, and how they complement each other
Practical Research and Therapeutic Usage Examples
This free eBook compiles a number of research articles, which exemplify the wide variety of applications in which Tekscan gait analysis systems are useful. Including:
Fall risk evaluations
Gait analysis for stroke patients
Pediatrics
Footwear analysis
Physical therapy evaluations
Tekscan's pressure mapping devices, software, and biomechanics systems give you detailed gait data via in-shoe or walkway gait systems.

F-Scan™ System

Advanced, high-resolution in-shoe system

F-Scan is our most comprehensive in-shoe gait analysis system.

Available in 3 configurations: Tethered, Wifi Wireless & Datalogger
Trimmable sensors are ideal for those working a variety of patient types

F-Scan64™ System

Compact, cord-free in-shoe system

F-Scan64 is a cord-free system with Bluetooth connection.

Bluetooth connection means the system is completely cord-free
Pre-sized sensors allow for a quick set-up in three minutes

Strideway™ System

Modular platform system

Strideway is Tekscan's Gait Walkway Solution.

Modular platform allow additional length to be added to system at any time

Wide platform accommodates walkers and canes