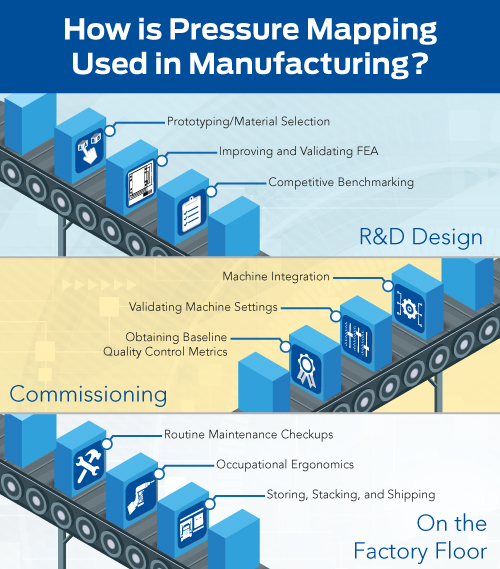 ROI comes in many forms; a technological innovation that elevates throughput efficiency, a safety measure that promotes a less dangerous working environment, or a smart tool that ensures the accurate delivery of a product.
Given the explosion of recent advancements in all of these segments, developing applications that stand out to your target user can be challenging. However, considering the fact that pressure exchanges are present in just about every manufacturing operation, pressure mapping technology offers endless applications to demonstrate ROI from R&D design, through on-the-floor maintenance.
This eBook will demonstrate the many diverse uses for pressure mapping technology to help cultivate trust in your advanced manufacturing concept.