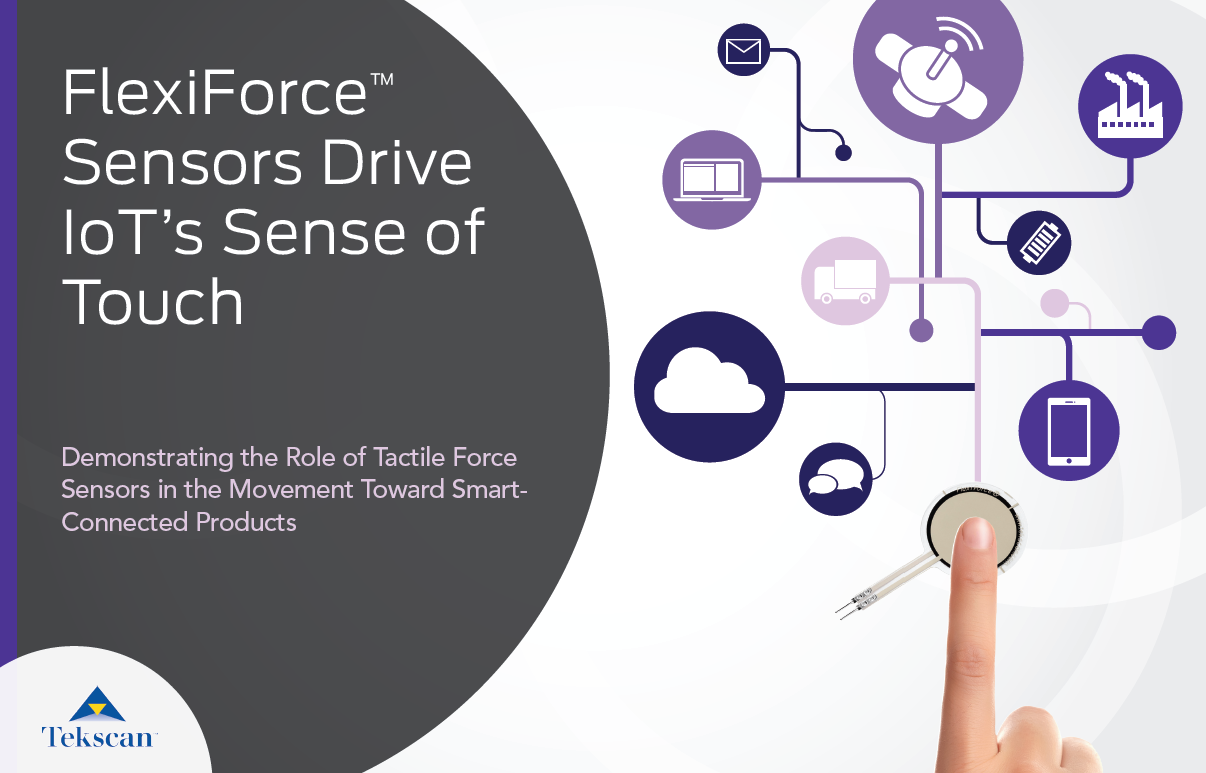 The Internet of Things (IoT) and Industrial Internet of Things (IIoT) represent a growing wave of change. This change brings several new challenges to design engineers of the world's smart products and devices. Companies that invest in ways to embed sensing technology today will be considered the leaders in what is bound to be a monumental technological shift.
Any touch can tell a story, and the FlexiForce™ resistive touch sensor translates changes in a product or device's tactile environment into actionable responses.
This free eBook will explain the technology behind the FlexiForce sensor and the features that make it the ideal embedded force sensing option for optimization in an IoT environment. This will be supported with conceptual IoT applications in the following markets:
Medical devices
Industrial controls
Health & safety devices
Supply chain tools, and more!
See some of these concepts in action: