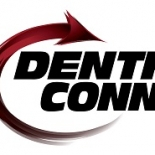 Dentrix Integration Add-on
This software package imports patient information from Dentrix® into T-Scan. Customer must have the G5 version of Dentrix software and T-Scan V8.1 or newer. Consists of 1 Software Disk from Tekscan.

FAQs
Q1. WHAT IS THE DENTRIX INTEGRATION?
A1: This new version of T-Scan™ software features real-time synchronization with Dentrix G5's patient database. With this integration, you will only need to enter the patient's data information once in Dentrix. The Dentrix Integration package will synchronize the patients in the Dentrix G5 database to T-Scan 8.1 through a one-time set-up process at first use of T-Scan 8.1. This process adds existing Dentrix patients to the T-Scan database or matches Dentrix patients to those already created in T-Scan. As new patients are added to Dentrix from that point forward, the integration package will automatically add the patient to T-Scan. As a result, this will allow you to spend more time treating your patient and less time entering information!
Q2. WHAT DOES THIS MEAN IF I ALREADY HAVE THE DENTRIXLINK?
A2: Integration of the two databases is already provided - you do not need to purchase the T-Scan Dentrix Integration add-on. The DentriXlink will still be able to open the T-Scan software through Dentrix and pass patient information to T-Scan; the T-Scan 8.1 software will not interfere with DentriXlink.
Q3. HOW DO I SET-UP AND INTEGRATE DENTRIX G5 WITH T-SCAN™ 8.1?
A3: Integrating your Dentrix G5 patient database with T-Scan 8.1 is an easy 4 step process:
Enter your patient into your Dentrix G5 patient database
Open T-Scan in your operatory
Synch T-Scan and your Dentrix G5 patient database (this will only need to be done on the initial installation of T-Scan 8.1)
Open the patient's file and proceed with data collection!
Support
For assistance with software installation, please contact Technical Support at:
(617) 464-4500 x.435
For more information on T-Scan™ and how to purchase the Dentrix integration, please contact us today: