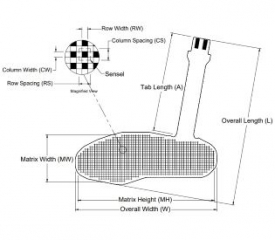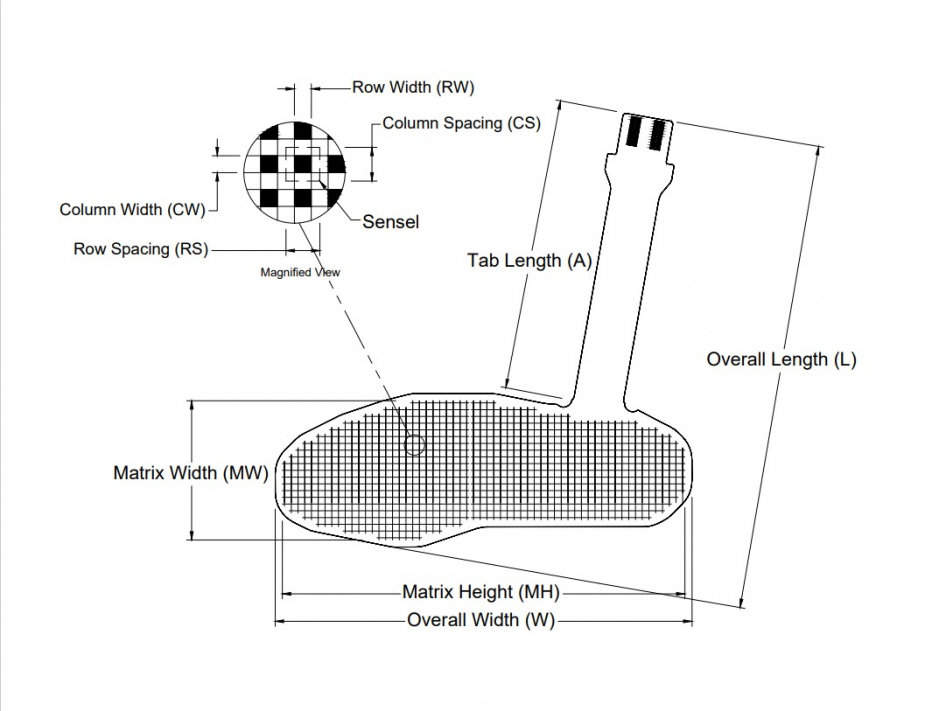 The 3010 F-Scan in-shoe sensor is designed for the F-Scan™ GO. The 3010 sensor maintains the same spatial resolution as the legacy F-Scan 3000 series sensors, along with some new design improvements.
Sensor Tab: The 3010 sensor uses the new E-Tab sensor connection. This tab provides less bulk and easier connection to the electronics.
New routing: A new layout of routing between the silver traces and the rows and columns improves robustness.
New material: Sensors are printed on a slightly thicker polyester substrate than the legacy F-Scan sensors. This design thickness was initially introduced with F-Scan 64 and has the potential to increase sensor durability whilst still maintaining the thinnest in-shoe pressure mapping sensor on the market at 0.28 mm.
Specifications
Max # of Sensels: 966
Sensor thickness .28mm (0.011 in.)
Resolution 3.9 per cm3 / 25 sensels per in2
Pressure rating 125 PSI / 862 kPa
Trimmable to any shoe size from 14 Mens (USA) (Smallest Size Girls 2)
Requires F-Scan Go TekDAQ
Uses new E-Tab sensor connection
Measurements are rounded to nearest decimal. If more precise measurements are required (i.e. Thickness to the 1/1000th) please reach out and we would be happy to supply that information for you.