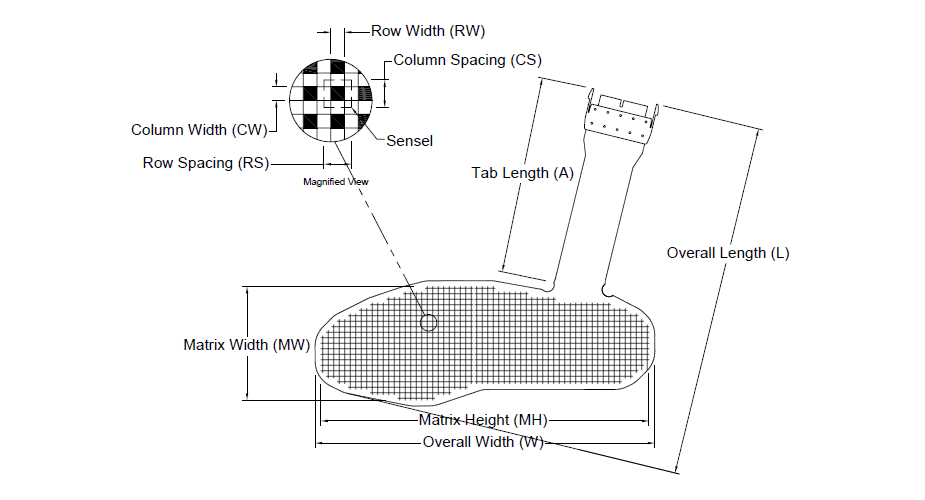 Long handle in-shoe sensor (for VersaTek Electronics) used for gait analysis with the F-Scan System.
Specifications
Trimmable to any shoe size from 14 mens (US)
No vents
3001E has longer tab length for use with ski/military/work boots
Requires VersaTek™ Cuff
Total thickness in sensing region is 0.007 in. (0.2 mm) as opposed to the standard 0.004 in (0.1mm). Thinner construction may be available.