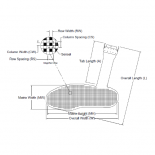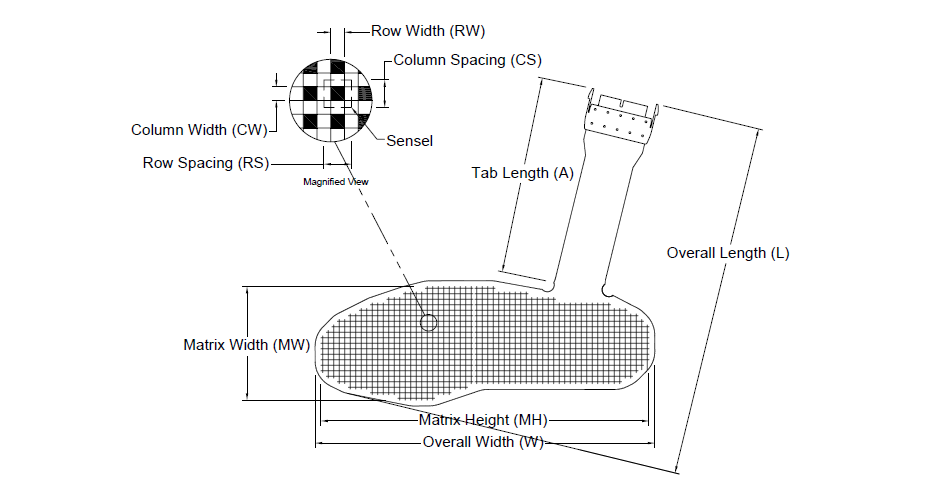 Standard (Edge connection for VersaTek electronics) in-shoe sensor used for gait analysis with the F-Scan System.
Specifications
Trimmable to any size from 14 mens (US for foot (plantar) pressure analysis
No vents
Standard sensor thickness in sensing region is 0.006 in. (0.152 mm)
3000E Sport is laminated on both sides with a 0.1mm (.005 in) flexible protective covering to enhance durability for athletic or similarly aggressive applications, for total sensing area thickness of .381 mm (.015 in)
Requires VersaTek™ Cuff
Measurements are rounded to nearest decimal. If more precise measurements are required (i.e. Thickness to the 1/1000th) please reach out and we would be happy to supply that information for you.