Connect. Collect. Analyze.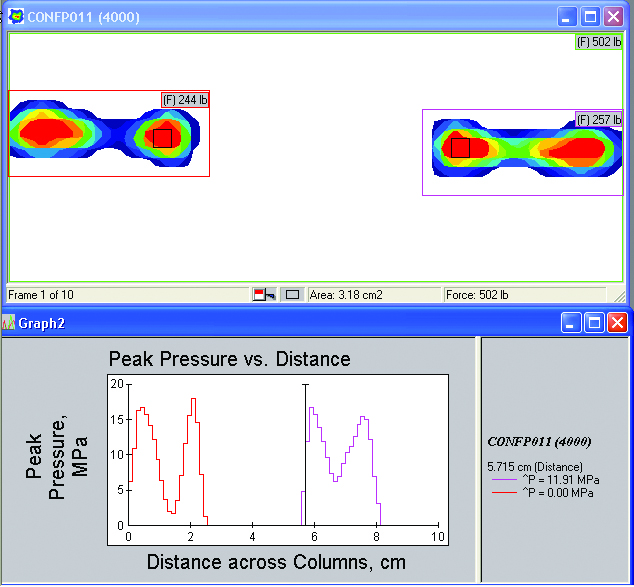 Whether studying joint function and loading or investigating the design function of implants and prostheses, K-Scan™ provides objective data for quantified analysis.
For those who want more than the present limited means of obtaining bio-mechanical information, the K-Scan system is the key to objective quantified measures to support treatment success providing more information than other imaging or measurement systems.
Ultra-Thin Sensors Mean Superior Results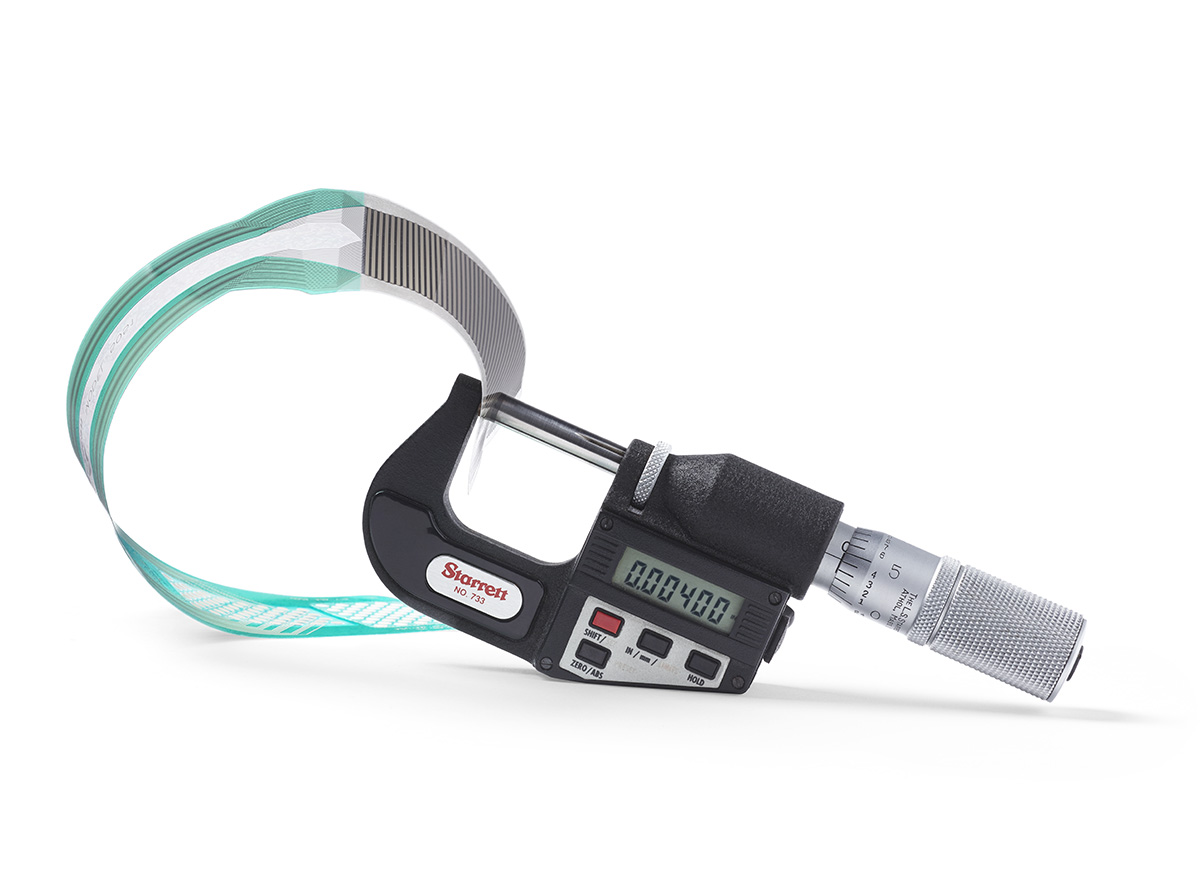 K-Scan sensors are inserted into the joints between adjacent articulating bones to measure pressures, forces and contact areas. The interface data provides a better understanding on how the contact surface of articulating bones are functioning, moving, and loading.
Multiple Sensor Designs with Various Joint Geometries
Benefits
Optimization and validation of implant designs.
View 2D or 3D data; several graphing options to identify high risk areas
Provision of objective joint interaction data helps to increase the longevity of artificial joints
Visualization of internal joint pressure distributions and contact areas
See how researchers at the Cleveland Clinic use K-Scan in their BioRobotics Lab in the video above.
Solutions for Objective Joint Analysis
Tekscan's joint analysis system can be found in clinical and research settings worldwide. The system is available with different data connectivity and sensor choices. Learn more about the different K-Scan™ options and configurations available!
Joint Analysis Applications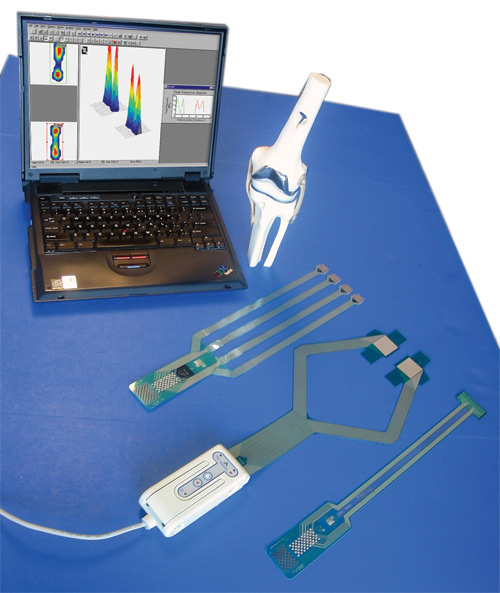 Generating Accurate Reports
Determine loading forces, pressures, and contact areas at the joint interfaces
Provide data for dynamic and finite stress analysis
Study implant design and articulating joints
View and assess the impact of various joint compartment geometries and materials
Perform cadaveric joint studies on the knee, ankle, wrist, hip, elbow, and shoulder
Assess the design or evaluate the function of the artificial joints
Numerous articles have been published regarding K-Scan™'s research applications. Tekscan has compiled a list of these research publications in our Medical Bibliography.