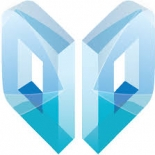 Tekscan Dental Division Partnering with Digital Dentistry Society International
Global Dental Education Group Embraces T-Scan™ Technology, Champions Digital Dentistry
Tekscan, Inc., the manufacturer of T-Scan digital occlusal analysis system, is partnering with Digital Dentistry Society (DDS) International, as both share a common goal of promoting the highest degree of education and resources around digital technology applications in dentistry.
DDS aims to assist its members by providing continuing education opportunities to enhance their knowledge and ability in digital dentistry. DDS seeks to expand its reach globally to establish interdisciplinary technological cooperation with other organizations in both the public and private fields. Tekscan will be represented among other technology organizations to help support DDS' educational mission by collaborating with founders, members, and key opinion leaders to share digital occlusion information and protocols around dental applications.
Dr. Henriette Lerner, President of DDS based in Baden Baden, Germany, believes this partnership is an undeniable match. "Technologies makes the world a new place and dentistry a new discipline," she explains. "Digital control of occlusion and function is a unique and indispensable tool in the digital path of implant and teeth rehabilitation. The Digital Dentistry Society is proud to partner with avant-garde technologies such as T-Scan, and look forward to an exciting road of common development and studies."
Dr. Lerner is also the owner and director of her own clinic, HL Dentclinic. She is dedicated to the philosophy of combining international and interdisciplinary studies and applying the highest standards of dentistry through a symbiosis of art, science, and technology.
Jennifer Cullen, Business Development Manager for Tekscan Dental, is excited and supportive of the new venture between the organizations. "Tekscan is excited to be partnering with DDS. Digital occlusion and T-Scan technology are now a major part of the digital dentistry conversation where traditionally this was limited to CAD/CAM technologies. The Digital Dentistry Society's goal is to provide the highest level of digital dentistry education and research to its members, which aligns perfectly with Tekscan's goals. We are thrilled to be working with this elite society, its leaders and members."
T-Scan will be a key digital occlusion tool in many educational seminars and workshops presented globally by DDS key opinion leaders and teachers. Both organizations will have a presence at dental events all over the world with a goal to spread knowledge of digital workflows that increase efficiency, elevate patient care, and improve treatment outcomes.
About DDS
The Digital Dentistry Society (DDS) international is a non-profit organization meant to be the reference, validate and spread constantly the highest-level digital scientific education and service to dental students, dentists, dental technicians Worldwide. It was created to set and improve the evidence base of these new procedures and to provide a support network for all dental health professionals as they navigate through the morass of digital technologies, with the ultimate goal of benefiting patients. The society achieves this through supporting scientific research, the organization of training activities, and collaborations with companies in all fields of Digital Dentistry. The society is composed of many members worldwide, who are eminent experts in multiple fields of Digital Dentistry.