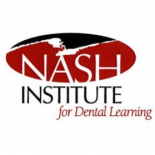 The Nash Institute - Full Mouth Rehabilitation - December 2020
This course will review the concepts of occlusion and smile design as they apply to Full Mouth Rehabilitation cases. Exercise in locating and recording CR, taking accurate face bow records, and photography will all be performed by each participant.
Various cases will be planned and presented in small groups by all participants. The participant will leave with a greater understanding of Full Mouth Reconstruction, modern restorative and esthetic materials used in Full Rehab cases, and the necessary principles to guide them through a successful Full Mouth Rehabilitation.
You will learn:
Diagnosis
Treatment Presentation
Case Planning
Lab Communication
Dental Photography
Case Acceptance
Occlusal and Smile Design
Function
Event Details
2019 Tuition:
Doctors: $1875
Assistants: $795
All of courses run from 8:30 a.m. – 5:00 p.m. on both days.
Lunch is also provided on both days.
If you doctors and team members wish to arrive 8:00 a.m. -8:15 a.m., we also serve coffee and muffins prior to beginning of class.