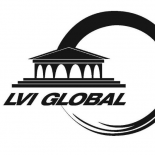 LVI Global's Practical Advanced TMD I and II
The Practical Advanced TMD Practice Continuum is designed to take the serious Physiologic dentist to a level, where he or she can master the patient diagnosis and treatment planning. Topics include: Scan Interpretation, TMD, Anatomy, Physiology, Radiology, Pharmacology, Sleep Breathing Disorders, Risk Management, plus much, much more. It is designed to be a systematic and synergistic educational delivery of the practical, patient oriented material for maximum absorption that will allow the attendee to become experts in the field of Physiologic Dentistry. This set of courses will allow the participant to trouble shoot the myriad of difficult cases that need differential diagnoses involving the above disciplines.
The Objectives of Pat I are for the participant to be able to:
Develop a successful TMD practice.
Navigate a CBCT.
Treatment for acute TMJ pain.
The Objectives of Pat II are for the participant to be able to:
Discuss a gnathologist's interpretation of computer generated data.
Utilize the EMG to identify ascending versus descending pain reference patterns.
Correlate objective data to patient history and physical findings
Discuss practical and relevant aspects of case stabilization including co-therapy.
Utilize advanced EMG/ESG data collection and interpretation protocols.
Utilize Scans 2, 13 and 15 to help diagnose the TMD condition.
Discuss the growth and development of the crania-facial structures.
Discuss the functional classifications of craniomandibular disorders.
Identify upper airway obstruction in the development of malocclusion, micrognathia and reconstruction failures.
Describe etiology and correction of tongue thrust and TMD Malocclusion
Understand the importance of testing cranial nerve and the use of radiographic analysis.
Identify postural effects and their interrelationship with occlusion.
Discuss the neurological and neurotransmitter control of mastication and posture.
Discuss the functional anatomy of the autonomic nervous system.
Identify options for treatment of pain such as acupuncture meridian and auricular acupuncture.
Discuss the importance of Sleep Breathing Disorders and its impact on the Physiologic balance.
Perform diagnostic injections into trigger points to help with diagnosis.
Event Details
Pat I
Tuition: $3695 – Doctor
Prerequisites: CORE I, CORE II, CORE III, CORE IV, LIVE CORE V, LIVE CORE VI
Team Tuition: $795 – Team
CE Credits: 23.5
AGD Codes: 010, 550
Campus: LVI Main Campus
Pat II
Tuition: $3695.00 – Doctor
Prerequisites: CORE I, CORE II, CORE III, CORE IV, LIVE CORE V, LIVE CORE VI, PAT 1
Team Tuition: $795 – Team
CE Credits: 23.5
AGD Codes: 180
Campus: LVI Main Campus