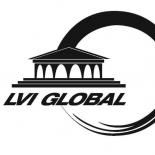 LVI Global's Core IV - December 2020
Core IV: Mastering All The Principles of Phase One
Core IV goes through in detail all aspects of phase 1 treatment. This hands-on program will focus on the systematic examination of the patient for proper diagnosis, finding the physiological position of the mandible, orthotic determination and construction, perfecting orthotic and restoration adjustment, precision bite transfer and so much more.
This course is designed to radically enhance your knowledge of TMD dentistry and preparing for restoring the complex cases. The curriculum is prepared to lead you to the ultimate goal of effectively treating patients predictably and conservatively.
The Objectives of this course are for the participant to be able to:
Develop a diagnosis protocol using the signs and symptoms presented by the patient
Create the physiologic bite position utilizing the Tag Bite℠ and EMGS for optimal results
Determine and create the appropriate orthotics
Utilize precise techniques for refining the occlusion on both orthotics and final restorations
Identify goals and objectives that must be met in restorative care before designing a successful treatment plan
Properly educate patients for maximum acceptance
Event Details
Tuition: $3,995 – Doctor
Prerequisites: CORE I, CORE II, CORE III – Mastering Dynamic Adhesion in Complex Reconstructive Cases
Team Tuition: $795 – Per Attendee
CE Credits: 23
AGD Codes: 180
Length of Course: 3 days
Campus: LVI Main Campus
Recommended: The team portion of this course is our incredible Core IV – Dynamic Team Concepts Series, click on the link for more details!