Live Webinar: Pressure Mapping Securing Superior Standards for Medical Devices
How pressure mapping technology is helping design engineers answer the end-to-end demands facing an evolving medical device landscape.
Having the ability to quantify interface pressure – whether during the design, the manufacturing process, or as an embedded feature within a medical device itself – can enable new and exciting opportunities for advancement. With pressure mapping technology, obtaining actionable information on interface pressure exchanges has never been more accessible.
Join us for this 35-40 minute webinar to learn how pressure mapping technology can answer diverse medical device demands and explore several unique real-world applications to inspire your next medical device design innovation.
Presented By: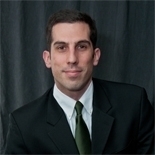 Camilo Aladro
Pressure Mapping Product Manager
Tekscan