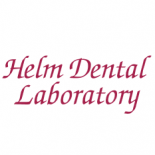 Helm Dental Laboratory Symposium
Helm Dental Laboratory in Wylie Texas is owned and operated by Kurtis Helm, CDT, and has been providing high quality restorations for over 25 years. Their technicians are dedicated to combining the latest technology with artistry to provide fixed or removable prosthetics.
Come hear Dr Rick Coker, of the Smile Studio in Tyler Texas, show how advances in technology and techniques in the world of digital occlusion can make your life in dentistry better. Dr. Coker will review clinical cases to demonstrate time and relative force based analysis of tooth-to-tooth dynamics. You will learn how to create a balanced occlusion in cosmetic, pain management, prosthetic and implant cases. Make plans to learn more about the T-Scan!