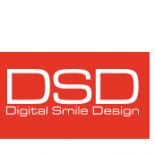 In this course Christian Coachman and team will introduce you to the new DSD (Digital Smile Design) concept and explain in detail how it can help your business grow.
The main goal of DSD is to help dental offices to succeed in modern competitive markets by creating unique differentiation and efficiency by using modern technologies and marketing strategies.
The 5 main pillars for success will be demonstrated:
Learning and incorporating new services that will differentiate your business through technology
Becoming a more complete diagnostician, better interdisciplinary treatment planner and facially driven smile designer by using the DSD Planning Center. Incorporating and benefiting from digital dentistry without the investment and learning curve
Offering unique restorative solutions to your patient through the DSD Lab concept. Taking advantage of the unique concepts of CAD/CAM DSD Natural Restorations, Smile Donator and First Fit Technology
Creating awareness, first mover advantage, solid new patient intake and increase case acceptance with inbound marketing and storytelling techniques
Use the DSD APP properly as the path to facilitate all the above to happen and bring your team on board
Event Details
WHO SHOULD COME TO THE COURSE?
Dentists
Technicians
Specialists
Staff members such as nurses, assistants, marketing technicians, treatment coordinators
CE CREDITS
Provider: Big Sky Seminars
Joint Sponsor: DSD (Digital Smile Design)
ADA CERP Authorized
No official commercial support
Number of CE Credits: 30