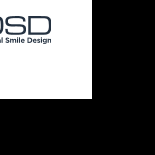 DSD Coordinator Course - October 2020
2-day intensive program with DSD Team
This intensive 2-day DSD Coordinators Course for clinic staff members only is ideal for any clinic starting its DSD journey, NOT only for DSD Clinics.
Don't delay to upskill your team with this dedicated education program, presented by the talented DSD Education team.
The course material is applicable to all dental team members, regardless of experience in Digital Smile Design. Through a series of lectures, hands-on exercises, demonstrations, and panel discussions, participants will receive essential training in how to successfully implement DSD concepts such as:
Comprehensive patient documentation
Understanding smile simulation
Effective communication with the DSD Planning Center
Management of a case from start to finish
Mastering the mock-up appointment
Creating high impact emotional presentations
DSD advantages to help closing treatment plans
Upgrading cases in the DSD Planning Center for a fully digital workflow
How to build excellent relationships with patients and the office team
Event Details
Day 1 - DSD Concept Day
Learn the concepts that are disrupting dentistry, get away from your comfort zone and prepare to succeed by being one step ahead of the game.
Practice how to perform the DSD documentation and patient 3D digitalization.
Observe a live patient demonstration of the first appointment.
Day 2 - Team Work Day
Learn smile design in a simple way and memorize it through hands-on activities
Through complete digital systems learn to become more efficient and differentiate yourself in the eyes of your clients.
Improve team communication through cloud dentistry and take advantage of the planning center to incorporate 3D digital interdisciplinary treatment planning
Registration Details
An excellent training experience for any dental clinic staff member.
Nurses, Dental assistants
Marketing Technicians,
Office Managers
Treatment Coordinators
For additional information and to register, please visit: http://www.digitalsmiledesign.com/