Digital Occlusion Technology to Prevent Destructive Occlusal Force Complications
July 21, 2021, 7:00 – 8:00 am
Dr. Robert Kerstein Explains his Strategies for Using T-Scan as a Vital Case-Finishing Instrument for Implant Patients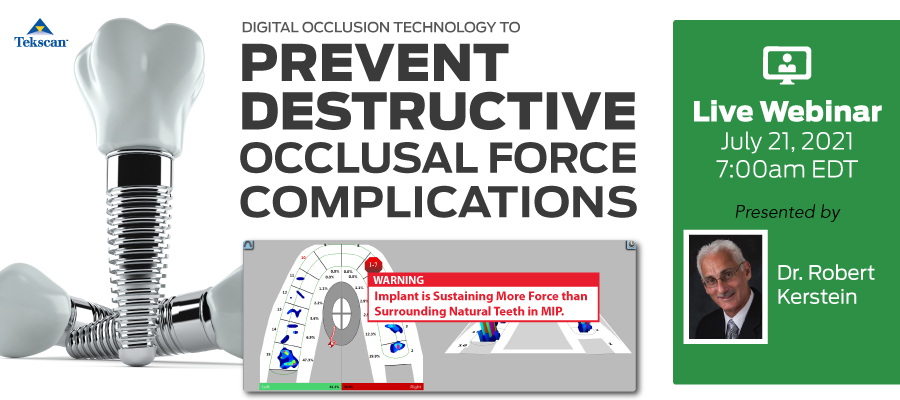 Balancing a patient's bite is challening enough when you are only adjusting natural teeth. However, when you remove the patient's proprioceptive ability to feel their bite – which is the case when implants are involved – you are putting your implant artistry, and reputation, at risk.
T-Scan™ digital occlusal analysis technology is trusted by hundreds of doctors around the world to collect vital bite force and timing, and detect imbalances before they become destructive. In this webinar, Dr. Robert Kerstein, DMD, and author of the Essential Research Handbook on Digital Occlusal Technology, will share his strategies for applying technology to help remove any doubts when working with patients through all phases implant dentistry.
This webinar will cover:
How occlusion impacts nearly every aspect of dentistry, and why relying solely on analog occlusal indicators presents an uphill battle when solving everday challenges
Where and how digital occlusal analysis technology enhances your complete digital workflow
Real case studies applying T-Scan to pinpoint regions to adjust and protect an implant patient's bite
Register for this Live Webinar
Wednesday, July 21, 2021 | 7AM EDT
*Cannot make the live event? Register anyway, and you will receive a recording when it is available.
Presented By: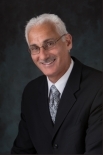 Dr. Robert Kerstein
DMD