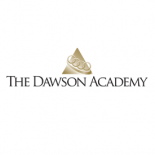 The Dawson Academy's Art & Science of Equilibration - December 2022 (FL)
December 8, 2022, 12:00 am – December 10, 2022, 12:00 am
This restorative dentistry course how to implement a process of occlusal therapy within their dental practice.
Learning Objectives:
Design a stable, minimal stress occlusion (lines on the front, dots on the back).
Recognize when to equilibrate your patient, and when other options should be considered.
Identify how to schedule the equilibration appointment.
Choose appropriate articulation paper to mark each type of occlusal interference.
Assess when an occlusal splint should be considered prior to reshaping, repositioning or restoring.
Evaluate how to efficiently equilibrate the natural dentition.
Select, train and work with a dental assistant to efficiently adjust an occlusal splint and/or equilibrate the dentition.
Verify when to use a full arch occlusal splint, and when to use an anterior deprogramming appliance.
Event Details
Target Audience: General Dentists, Specialists
CE Credits: 20
CE Codes: #010 (1.5L), #130 (.5L), #180 (4L, 5P) and #730 (3.5L, 5.5P)
Class Hours: Day 1 and 2 – 8:00 a.m. to 5:00 p.m. Day 3 – 8:00 a.m. to 12:00 p.m.

Tuition: $5,995
Recommended Prerequisite: Functional Occlusion- Protocols to Put Your Practice in the Top 10%, Examination and Records, Treatment Planning Functional Esthetic Excellence, Achieving Predictable Esthetic Results