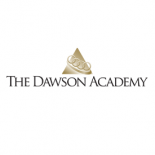 Dawson Academy - Functional Occlusion From TMJ to Smile Design
This dental seminar is the recommended first step in the Dawson Academy's dental seminars continuing education. As the foundational seminar in the "Concept of Complete Dentistry® Series," you will learn the timeless message that good, esthetic and complete dentistry must begin with a thorough understanding of dental occlusion and the functions of the masticatory system.
Learning Objectives
A scientifically based, practical approach to occlusal management in everyday practice.
The 10 factors critical to a stable occlusion and how applying them results in long-term success of your general and cosmetic cases.
How to identify, prior to treatment, which patients pose a risk of future instability.
An examination process that gets the esthetically driven patient to care about the functional implications critical to long-term success.
How to know precisely where teeth need to go for veneers, crowns, and implant supported restorations.
When it is safe to open vertical and when not to do so.
Why porcelain chips and breaks and how to eliminate breakage from your practice.
Step by step processes utilizing checklists for functional-esthetic analysis and treatment planning.
How to efficiently take the necessary diagnostic records for comprehensive diagnosis and treatment planning.
A thorough examination process and how to implement it in your practice.
How understanding occlusion saves you time, increases profitability and reduces stress.
Event Details
Target Audience: General Dentists, Specialists, Lab Technicians
CE Credits: 16
CE Codes: #180 (4L), #490 (2L), #550 (2L), #730 (7L) and #780 (1L)
Class Hours: Day 1 & 2 – 8:00 a.m. to 5:00 p.m.
Optional Cocktail Party Day 1 following class. Spouses/guests welcome to join.
Instructors: Andrew Cobb, DDS; John C. Cranham, DDS; Peter E. Dawson, DDS**
Tuition: $1,695 per doctor or technician
Recommended Prerequisites: None
**Dr. Peter Dawson only instructs in Florida location