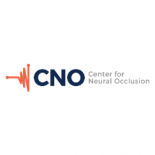 Center for Neural Occlusion Scientific Symposium
June 4, 2020 – December 31, 2020
Online Streaming on Vimeo
The 2020 CNO Scientific Symposium will be an on-demand, virtual meeting.
Measured Matters for the TMJ's & Occlusion
Quantifying occlusal science using reproducible digital metrics. Getting the "bite right" is supremely important for all practitioners of dental medicine, from the general dentist to the orthodontist to the oral surgeon. MEASURED MATTERS!
SPEAKERS
Nick Yiannios DDS, MCNO
Marcelo Matos DDS, MS
Edward Zebovitz DDS
Salvador Romero DDS
Jorje Learreta DDS
Mark A. Piper MD, DMD
Terry Alford DMD, MCNO
Robert Kerstein DMD
Brian Shah MD, DMD
Mark Colonna DDS
Nathan Reggish JD, LLM, MBA
John Radke BM, MBA
Eddie Corrales CDT
Tools used by the CNO:
MRI
CBCT
T-Scan/Digital Occlusal Analysis
EMG
JVA
Jaw Tracking
blood work
nuclear medicine
rheumatological assays
Event Details
Registration Fee: $495/doctor
25 ADA-CERP Credits awarded after passing a short exam that will be available through the CNO with passing Grade >80% + paying the Big Sky Sminar $25 fee.
Registration Details
To sign up call Ashley at 479-876-8000 or click here!