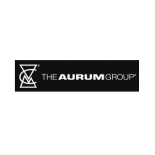 Aurum Group's - Occlusion for the General Dentist - June 2020
The balance, the position, and influence of how we bite and how it affects our patient care. Join Dr. Curtis Westersund for this exciting hands-on course!
You will learn:
1) How occlusion is not just about biting teeth together, but the balance of the bite, the position of the bite, and the influence of the bite from our patient's posture.
2) How to assess a patient's occlusion, both static and functional, in the General Dental Office with Hands-On Demonstration and Participation. Learn how to provide dynamic digital occlusal measurement.
3) How to treat the 3 problems Occlusion suffers from, to decrease Bio-Mechanical and Structural Strain in your patient.
4) How to get confidence in understanding and solving complicated pain presentations from your patient. And understand how to bring this to your own practice.
Event Details
8:00 am - 3:00 pm
Cost: Dentist - $395 Team Member - $125.00