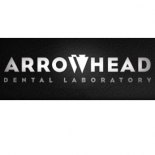 Arrowhead Dental Laboratory's Everyday Occlusion - October 2020
This intensive two-day course will present an approach to occlusion that you can start using now, with every patient. The concepts and techniques presented will empower you to take your dentistry to a whole new level. Occlusion is key in attaining the long-term outcomes for patients that will differentiate your practice from all the others.
During this course you will be taught a powerful approach to occlusion that will improve the diagnosis and restorative care you provide your patients. You will leave this course with the ability to identify occlusal red flags and the confidence to treat and restore patients using a proven structure. Additionally you will be exposed to occlusion therapies that can be implemented to increase your production and patient satisfaction.
Event Details
You will master:
Occlusion techniques for enhancing everyday dentistry .
A simplified approach to diagnosis and restorative care.
Additive versus reductive treatment..
An integral approach that goes beyond individual occlusion philosophies.
AGENDA
Day1
Knowing when and where each occlusal approach is applicable .
The pitfalls of under diagnosis.
Using technology as a tool for diagnosis..
Patient identifiers and diagnosis.
Tools to help understand where you're going before you get there.
Photography protocol.
Hands-on evaluation.
Day2
Appliance and splint therapy - Designs, time lines and objectives .
Case segmentation and use of transitional appliances.
Transforming the secondary transitional appliance into a final, predictable bite registration.
"Snow-Caps" temporaries for short-term, noncompliant patients.
Case presentation and getting patient acceptance.
Registration Details
Register here
Cost: $1,995.00
14 AGD credit hours
Credit code 180