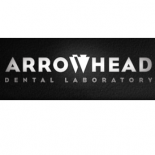 Arrowhead Dental Laboratory's Beyond the Basics
This two-day seminar is designed to jump-start your practice whether you are newly graduated or have been in practice several years.
Join Arrowhead for invaluable ways to optimize technique, efficency, and leadership, and to bring passion back to practicing dentistry. Bring high impact results to your practice the Monday after the seminar!
Simple to complex treatment design
Proper and efficient pre design
Hands-on review of prep technique and sequencing
Correct material selection
Optimizing occlusal schemes
Communication with the dental lab
Leadership to help your whole team succeed
Agenda
Day 1
Smile design and smile guide
Step-by-step anterior prep
Step-by-step posterior prep
Posterior composite tutorial
Over the shoulder anterior and posterior demonstrations
Occlusion fundamentals
Q & A
Day 2
Aesthetic material selection
Temporization
Lab communication.
Stick bite / swallow bite techniques
Step-by-step cementation
Occlusal adjustment techniques
TMD overview
Case acceptance techniques
Event Details
Details
$1,995.00
14 AGD credit hours
Registration Details
Reserve your seat today as this seminar usually sells out months in advance! To register, click here.