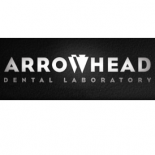 Arrowhead Dental Laboratory - Clinical Hands On - November 2020
Prep your own patient and learn cosmetics and full-arch dentistry under supervision of leading experts. Many dentists are looking for a practical hands-on cosmetic course that does not take a lot of time or money. This course is the best of both worlds. You will be treating your patient under the guidance of clinical instructors that will show you simplified methods and procedures to make full-arch dentistry fun, simple and predictable. And, best of all, you will be able to immediately implement these techniques into your practice.
This two-day, two weekend course gives you the highest level of training to incorporate the most advanced techniques and procedures in simplifying cosmetic dentistry through a CLINICAL HANDS-ON experience.
Preparation of a full maxillary arch (10-14 units)
Soft tissue recontouring
Smile evaluation and color mapping
Photography
Occlusion
Prep design for aesthetics and function
The latest impression techniques
To easily fabricate beautiful temporaries chairside
Bonding techniques—eliminating sensitivity
How to seat 10 to 14 units—trouble free
Marketing cosmetic dentistry
Each case will be restored with Arrowhead's Elite porcelain system
Event Details
Details
$4,995.00
28 AGD credit hours
Credit code 780
Registration Details
Reserve your seat today as this seminar usually sells out months in advance! To register, click here.