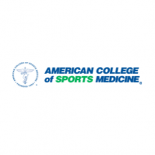 American College of Sports Medicine 2020
At ACSM's Annual Meeting, World Congress on Exercise is Medicine® and World Congress on the Basic Science of Exercise, Circadian Rhythms and Sleep you'll find sessions covering virtually every aspect of sports medicine, exercise science and the benefits of physical activity.
Internationally recognized as the place to hear leading experts and learn about the latest research, this conference brings science and practice together. More than 6,000 industry professionals from around the globe make the ACSM Annual Meeting their priority conference. You'll learn, network, engage and catch up with those as passionate about exercise science and sports medicine as you are!