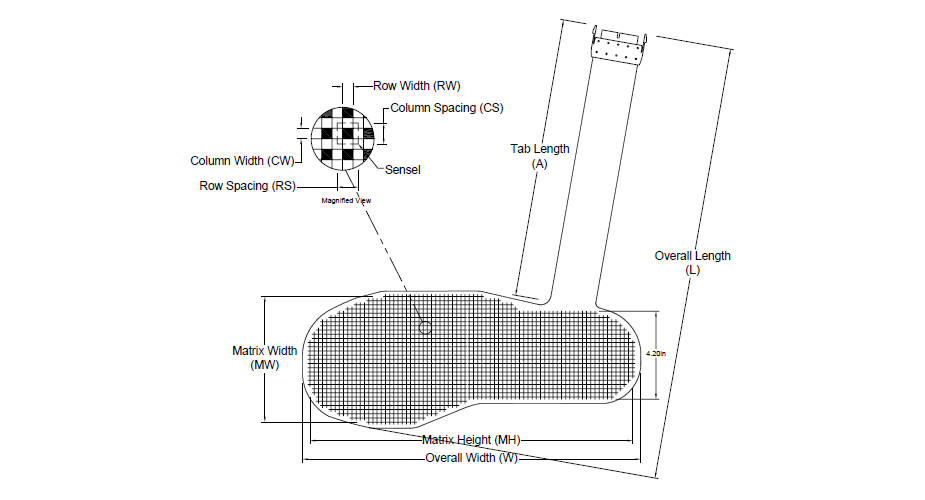 Extra large in-shoe sensor (for VersaTek electronics) for gait analysis with the F-Scan System.
Specifications
Trimmable and accommodates shoe sizes up to 24E (US)
Laminated on both sides with a 0.1mm (.005) flexible protective covering to enhance durability
No vents
Requires VersaTek™ Cuff
Total thickness in sensing region is 0.007 in. (0.2 mm) as opposed to the standard 0.004 in (0.1mm). Thinner construction may be available.