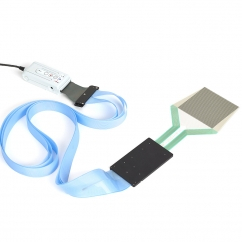 Ribbon Cable Tab Extender
Create longer sensor tab length to suit your application.
Description
The ribbon cable tab extender connects to the tab of a Tekscan sensor providing a longer lead to the Tekscan data acquisition electronics, VersaTek™ and Evolution™ handles. Sensors can now be put in hard to reach places or applications where the electronics need to be a greater distance away.
Configurable lengths up to 6 meters (20 ft.)
Reusable cable with multiple sensors
Keeps acquisition electronics away from hazards
Flexible ribbon cable allows for easy placement of handle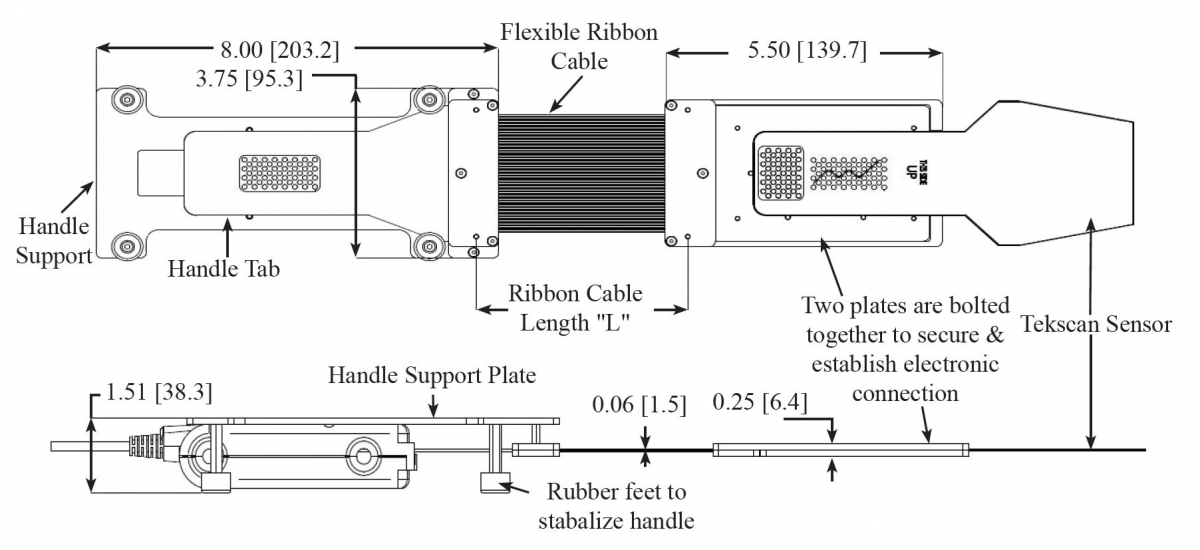 Specifications
Product Specifications
Cable Material
Polyolefin
Cable Width
61 mm (2.1 in.)
Conductors
28 AWG Copper
Rated Temperature
-40° to 60°C (-40° to 140°F)
Max Length
6 m (20 ft)
Materials in Connector
Aluminum, Silicone, Kapton
Standard Length Cables
Part Number
Ribbon Cable Length "L"
TCRT-5
1.5 m (5 ft)
TCRT-10
3.0 m (10 ft)
TCRT-15
4.5 m (15 ft)