Introducing Strideway™ - The Latest Technology to Simplify Gait Analysis!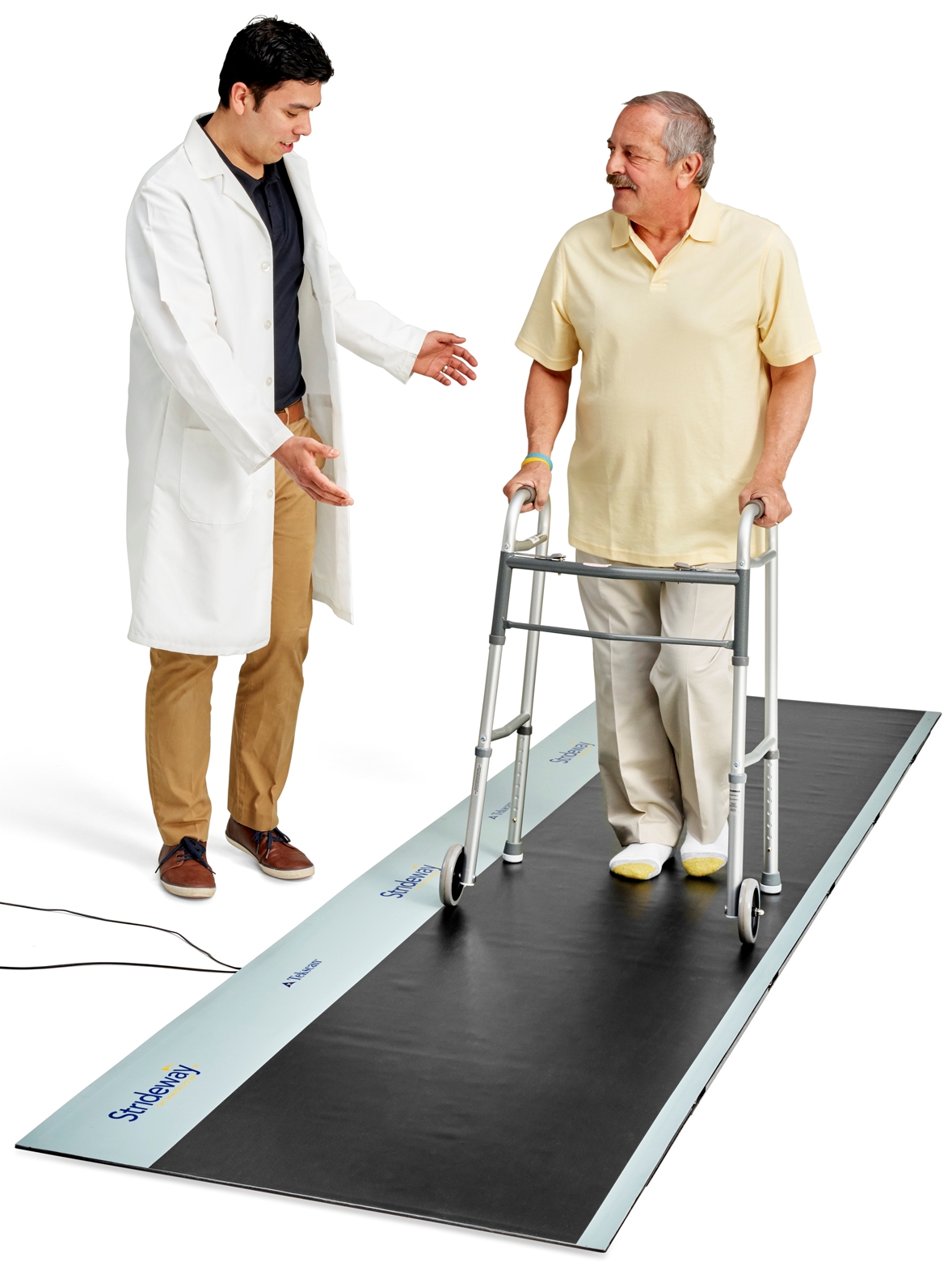 Strideway easily accommodates patients with walkers or other types of walking aides.
Strideway™ is the first truly modular pressure measurement walkway platform in the industry. The Strideway gait analysis system provides objective information on force and plantar pressure, plus temporal (time) and spatial (distance) parameters at the click of a button.
The width of the Strideway easily accommodates most patient populations, including those with walker, canes or gait dysfunctions.
Simplified Data for Gait Analysis
Data collection is quick and multiple sequential steps can be captured in just a few minutes! Actionable data is displayed in a variety of ways including graphs, pressure profiles, tables and charts to easily identify asymmetries, abnormalities and treatment effectiveness.
Segment the foot to analyze specific areas of the foot for detailed analysis.
In addition to pressure and force measurement, the Strideway provides: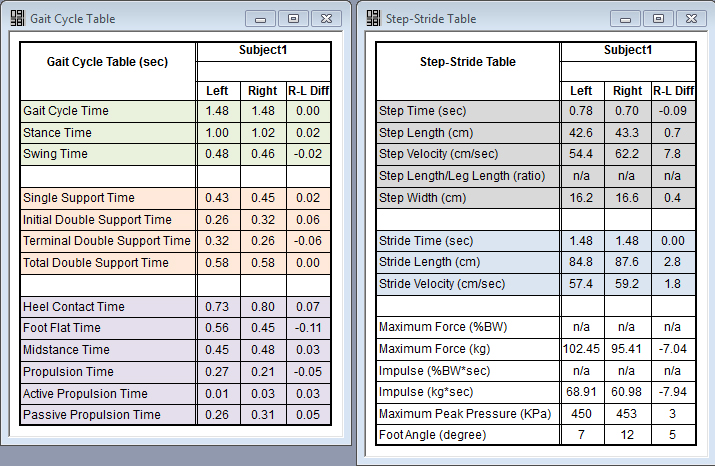 Easily identify asymmetries between sides with R-L Difference provided in the gait tables.
Accurate spatial, temporal and kinetic parameters
Calculated gait parameters automatically displayed in tables
Symmetry tables for easy comparison between left and right sides
Patient database to track progress & comparison reports
Visible biofeedback for patient education & compliance
Strideway: A Step Above the Rest
See how the Strideway System can bring your practice, gait lab or research institution a step above the rest with unique insights in gait analysis.
A Modular Solution to Meet Your Needs
Strideway is a modular pressure measurement platform, made up of tiles that click together to form the platform. The modular tile connection means the system is easy to set up, move around and store.

Strideway 4 tile system shown here. The system comes standard with a case for ease of storage and transportation.
Strideway is available in various lengths ranging from approximately 1-5 meters and resolutions to fit the needs of your specific application.
Learn more about how to enhance you gait analysis with the Strideway System!