Dr. Curtis Westersund, co-author of the Handbook of Research on Computerized Occlusal Analysis Technology Applications in Dental Medicine, discusses how to use T-Scan™ in conjunction with TENS (Transcutaneous electrical nerve stimulation) to balance an anatomical orthotic in this informative webinar. You'll walk away with practical information, knowledge aquired from demonstration, and laughs along the way.
Topics of this Webinar:
Using the ULF TENS to help find physiologic occlusion
Delivering and adjusting a removable anatomical orthotic
Using T-Scan to help find a balanced occlusion for the orthotic
I loved the webinar. Dr. Westersund presented a simple technique to allow the adjustment of an orthotic with ease. This use is another great reason to own a T-Scan.

Dr. Stanley Levenson, Levenson Smile, Massachusetts
Register to receive immediate access to the recorded webinar and receive 45% off the Handbook on Computerized Occlusal Analysis!
Presented By: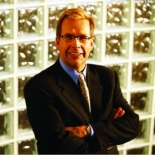 Dr. Curtis Westersund, DDS
Dr. Westersund And Associates, Canada