A Business Webinar for Doctors, Hygienists & Dental Assistants
See how one practice has used T-Scan™ to benefit their patients and impact their bottom line. Learn from an experienced dental assistant and seasoned business manager how you can use T-Scan and digital photographs to build a strong treatment plan for every patient.
What you will learn:​
A T-Scan protocol that can be used on every patient
How to achieve case acceptance and the importance of patient education
T-Scan business ROI
Dental codes & fees
Great patient acceptance comes from strong visual presentation and communication.

Alyssa Ellison, CDA
This session lasts approximately 40 minutes.
Presented By: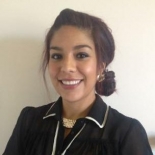 Alyssa Ellison
CDA
Robert Supple, DMD and Tom Baiamonte, DMD, MS