What you'll learn:
Learn how traditional means of determining bite force, contact location and timing are impossible with articulating paper or shim stock alone.
Understand the practical use and application of Computerized Occlusal Evaluation in patient care.
Determine when and where Occlusal Adjustment and Modification is appropriate and how to interpret T-Scan™ data.
Understand the importance of balanced and favorable occlusal loading and the use of Computerized occlusal evaluation and adjustment to achieve this goal.
Observe how to predictably set up ideal occlusal schemes without guesswork and frustration.
T-Scan makes dentists strive for perfection - that doesn't usually happen with traditional methods.

Scott Keith, DDS, MS, FACP
Presented By: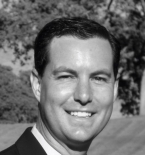 Scott Keith
DDS, MS, FACP
Dental Implant Center at Walnut Creek