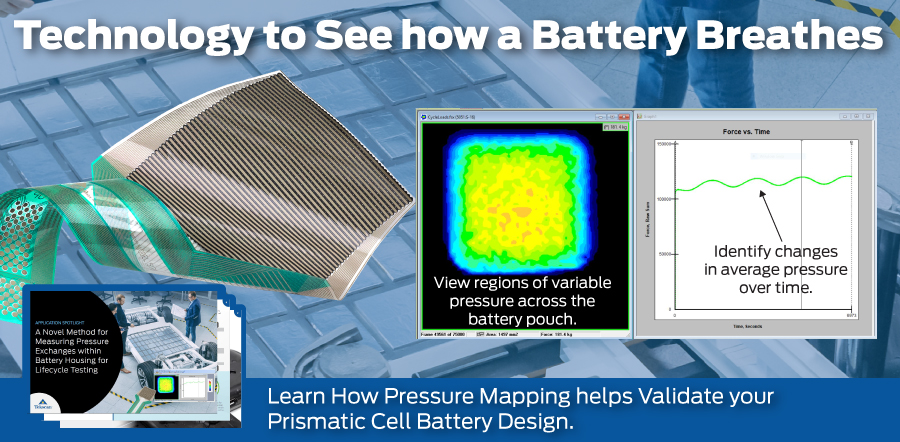 Many familiar with the construction of a prismatic lithium-ion battery will say that it breathes. Charging and discharging causes changes in temperature, electrochemistry, and the mechanics of the internal components are affected by changes in pressure. As studies have shown1, too much or too little stack pressure can affect the long-term performance and safety of a prismatic cell battery after multiple charge & discharge cycles.
While many manufacturers make significant effort to maintain constant stack pressure during manufacturing, many do not validate stack pressure as part of their quality procedure.
This Application Spotlight eBook demonstrates the importance of measuring the pressure dynamics of prismatic cell batteries, and how ultra-thin pressure mapping technologies can help battery designers find their "sweet spot" for housing pressure.
(1) Cannarella, J., Arnold, C., "Stress Evolution and Capacity Fade in Constrained Lithium-Ion Pouch Cells" Journal of Power Sources. 245 (2014) 745-75 https://doi.org/10.1016/j.jpowsour.2013.06.165