Introducing F-Scan64 - The Next Generation for In-Shoe Gait Analysis
November 10, 2020, 11:00 am – 12:00 pm
Join this webinar for an in-depth demonstration of Tekscan's newest addition to the F-Scan family of in-shoe gait analysis systems.
Now more than ever, matching efficiency and accuracy is key for clinicians and clinical researchers that work with patients. Since research* has clearly demonstrated the significance of in-shoe pressure measurement data for gait analysis, Tekscan is excited to introduce a new quick set-up in-shoe system for essential gait insights: F-Scan64™.
The F-Scan64 is a cord-free in-shoe system with micro-sized, Bluetooth™-enabled electronics allowing for quick, natural gait analysis.
Join Alyssa Rubino, Medical Product Manager, and Marshall Kendall, PhD., Research Liaison, to learn more about the latest in-shoe gait technology to simplify assessments and provide freedom of data collection.
Register for this webinar for:
Learn about the latest research validated gait technology to objectively track patient progress
Key system specifications and applications for this new in-shoe technology
Software overview to see the essential gait parameters and analysis capabilities
Live question & answer session
*Click here to view our bibliography.
Register for this Live Webinar!
Tuesday, November 10, 2020 | 11AM EST
Can't make the live event? Register anyway, and you will receive a recording when it is available.
Presented By: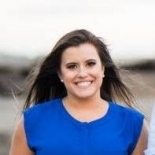 Alyssa Rubino
Product Manager of the Medical Division
Tekscan, Inc.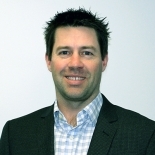 Marshall Kendall, PhD.
Market & Product Development Manager, Research Liaison
Tekscan, Inc