About Tekscan
We at Tekscan are committed to delivering the most advanced thin-film tactile pressure and force sensors, systems, and enabling electronics in the world. These sensors will be accurate, simple to use, and cost effective. And we dedicate ourselves to offering the best possible service in identifying and meeting our customers' needs and to delivering solutions of the highest quality and value.

Tekscan: your trusted technology partner.

It is now more important than ever to ensure that when you are selecting a sensor technology partner, you are choosing a stable manufacturer and supplier. Your partner should be dedicated to:

Quality - Tekscan, Inc. is committed to quality. Sensor design, manufacturing, and production happen at our company-owned ISO 9001 & 13485-certified facility. Our Technical Team is made up of electrical and mechanical engineers who consult directly with customers throughout each step of the sensor design process, from conception through production.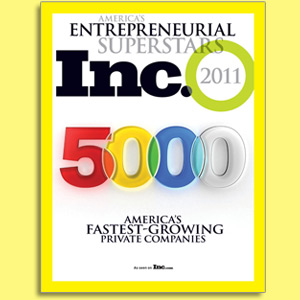 Growth - Tekscan has experienced continued growth. While we are a US company, half of our business is international. Thanks to nine consecutive years of revenue growth, Tekscan has continued to increase its staff. Between 2006 and 2011, when many businesses were unfortunately eliminating positions, Tekscan increased its staff level by 49%. This is a testament to Tekscan's ability to grow and prosper, even during periods of economic uncertainty. Tekscan has earned a ranking on the 2011 Inc. 5000, the business magazine's annual listing of the fastest-growing private companies in America
Longevity - Thanks to standing on solid financial ground, Tekscan has been able to
dedicate significant resources and money to invest in itself through expanded production capabilities. We have recently undergone an extensive renovation and remodel in our company-owned facility. This included installation of additional state-of-the-art manufacturing equipment to increase our yields and control costs. Because we have no debt as a company, our customers can be confident they are making a smart and solid investment when they choose Tekscan as their sensor partner.
Pressure and Force Sensors
Tekscan's sensors and systems are used in an ever-expanding array of important applications in industry, medicine, and dentistry. Our team of highly competent mechanical designers, software engineers, and electrical engineers has a proven track record of exceptional results in very challenging environments. Our products range from simple force sensors and force sensing systems to highly complex pressure measurement systems with over 100,000 sensing points.
| | | |
| --- | --- | --- |
| | | All of Tekscan's systems consist of data acquisition hardware, Microsoft Windows-based analysis software with data acquisition display, pressure or force sensors, and optional calibration aids. |
Tekscan has developed a broad range of unique system and sensor configurations, solving a multitude of force sensing and pressure measurement problems. Our systems are flexible and capable of being expanded, depending on the ever-changing needs of our customers. Tekscan's philosophy is to provide highly cost-effective upgrade paths to enhance and expand the utilization of our products by our customers. Tekscan has successfully integrated our technology into OEM products, and continues to develop sensors and systems that are rapidly becoming industry standards. Learn more about Tekscan's sensor technology.
From T-Scan to Today - The Evolution of Tekscan's Sensor Technology
Our grid-based sensor technology was first developed in response to a need identified in dentistry. Dentists sought a reliable means of quantifying the forces on individual teeth generated during a patient's closure (bite). Tekscan started developing the T-Scan® Occlusal Analysis System in 1987. To meet the identified needs of the dental market, Tekscan proceeded to patent its unique solution. Since that time, Tekscan has advanced on many fronts to improve its technology and extend its application to a wide variety of industries. The more sophisticated I-Scan® system was the first in a range of industrial products Tekscan has developed.
Tekscan has continued to extend it's product range to applications involving high speed data acquisition, gasket and sealing interfaces, materials testing, athletic shoe design, CMP polishing, caster and wheel design, solder paste stenciling and screen-printing operations. In medicine, Tekscan systems have had a significant impact in the areas of pressure and force management. Tekscan has developed an in-shoe plantar pressure measurement system, a number of pedobaragraphic systems, sensors for the assessment of pressure inside a prosthesis, sensors used extensively in human joint research, and other specialized applications.
Tekscan also offers a line of single element force sensors called FlexiForce®. The FlexiForce force sensors are thin enough (0.008", 0.203 mm) to allow for non-intrusive measurement and can be attached to many surfaces for your various force measurement needs. In addition, the ELF™ (Economical Load & Force) system is available. The ELF is comprised of three FlexiForce force sensors, the supporting electronics, and Windows-based data analysis software. The ELF and FlexiForce force sensors provide a category of low cost solutions and OEM tools for anyone who wants an economical solution to their force measurement problems.
Tekscan technology has played a key role in research and development all over the world. Our sensors and sensing systems are used everywhere from researchand product development to medical and dental settings. In fact, wherever companies require accurate, cost-effective force or pressure distribution measurement, Tekscan is helping save millions of dollars in design, design verification, and reengineering costs. Look at our varied list of pressure and force measurement applications and consider the possibilities!